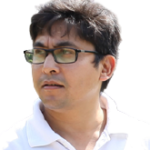 An Alumni of Indian Institute of Banking and Finance
Accomplished Banking & Trade Finance professional with a robust record of 20+ years' success in a multicultural environment across various domains, including internal branch operations, Branch Profitability, Retail Assets, CASA Sales, People Management, Training and Development, TPP Sales, Information Technology, Investments and Retail.
Represented KVB, HDFC Bank, Indusind Bank, RBL Bank in India and Crane Bank in Uganda at senior levels.
Extensive experience in implementing business-centered strategies to contribute towards organizational growth and profitability.
Innovative and technology driven, practicing banking consultant with solid expertise in offering globally aligned competitive solution to achieve organizational objectives.
Broad background in developing, planning, and executing market driven sales and exceptional customer satisfaction levels while building and developing high performance teams. Achieved consistently superior results in all job assignments.
A Senior Investment and Research Analyst. Financial Freelancer and author.